It's finally here. The clock has ticked over and it's officially 2019. Like most years I just slept through it. That doesn't change the fact  that I am excited that 2018 is finally at an end. It had its ups and downs but everyone can agree that it was a long year. Looking back on the games that I beat in 2018 makes it clear that this was a long one!
Below is a list of all of the games that I beat this year. Some are from 2018 and some were fished out of my backlog. Even though I managed to beat quite a few this year in between my busy schedule; I still obtained way too many. Due to generous friends, family and that infamous $1000 gift card, my backlog is worse than ever. Yikes!
Life Is Strange: Before The Storm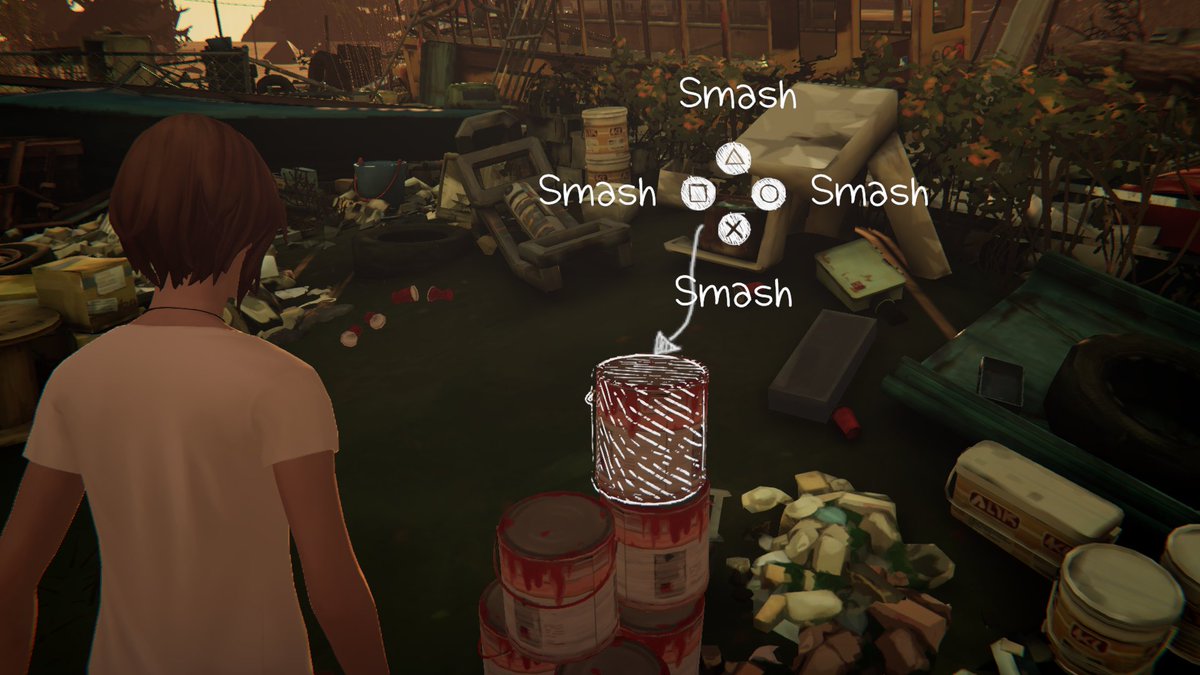 I was a bit of a latecomer to the Life Is Strange series as I had only played the first game right at the end of 2017. I definitely preferred Before The Storm as I really enjoyed Chloe's character. Most people online seem to prefer Max and think that Chloe is unnecessarily mean but Max ghosted her? Her dad died? Like these are tough things for someone to deal with. Still, it was cool to see what had happened that led to the story as we know it. Although some aspects were hard to take as I knew the end result thanks to the first game.
Hue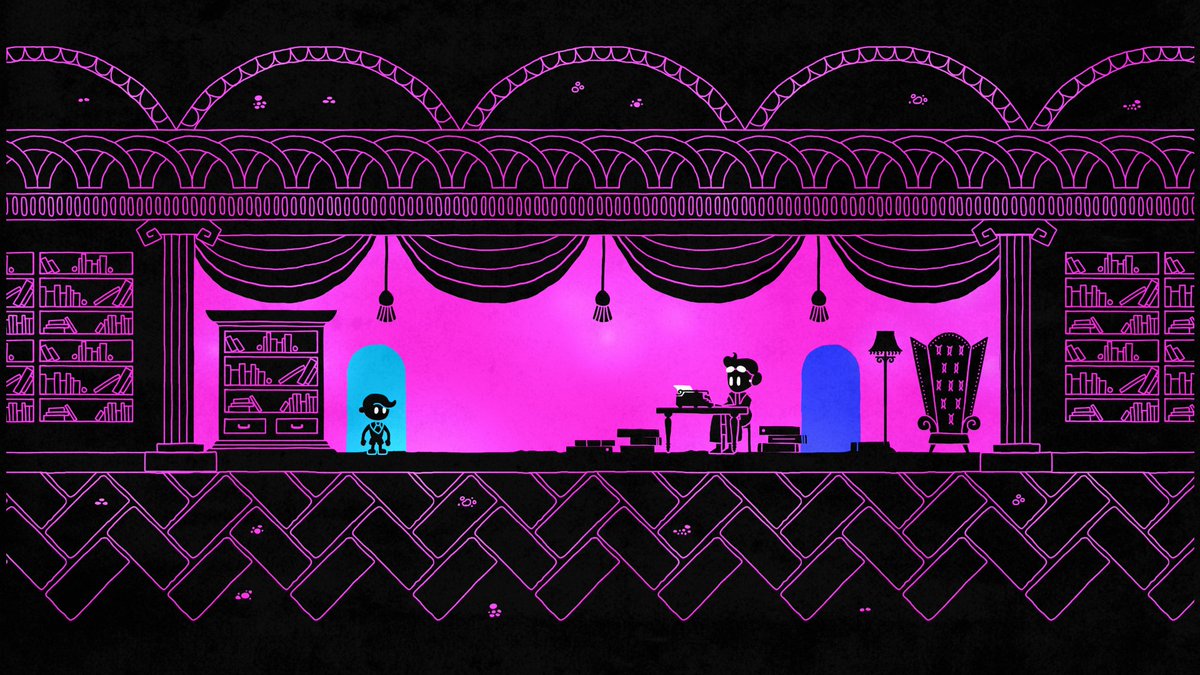 Read my review!
At the start of the year I was still confident that it was going to be the year where I beat more games than I buy. So I decided to choose a smaller game from the backlog and beat it. Hue was the game that I chose! I'm so glad that it did. It was such a beautiful little game with a nice story. The puzzles were really well designed and did I mention the colours? Oh, the colours!
Vesta
Read my review!
Vesta was my first review code that I ever received. I was so excited to take that step further with my video game interests and write a review for an upcoming game where I was given the code. It also reminded me that, well, you don't always love the games that you get given to review.. and that's alright! It's not that I really disliked it or anything but it was fairly average. Still, I'll always remember it for being my first step!
Wonder Boy: The Dragon's Trap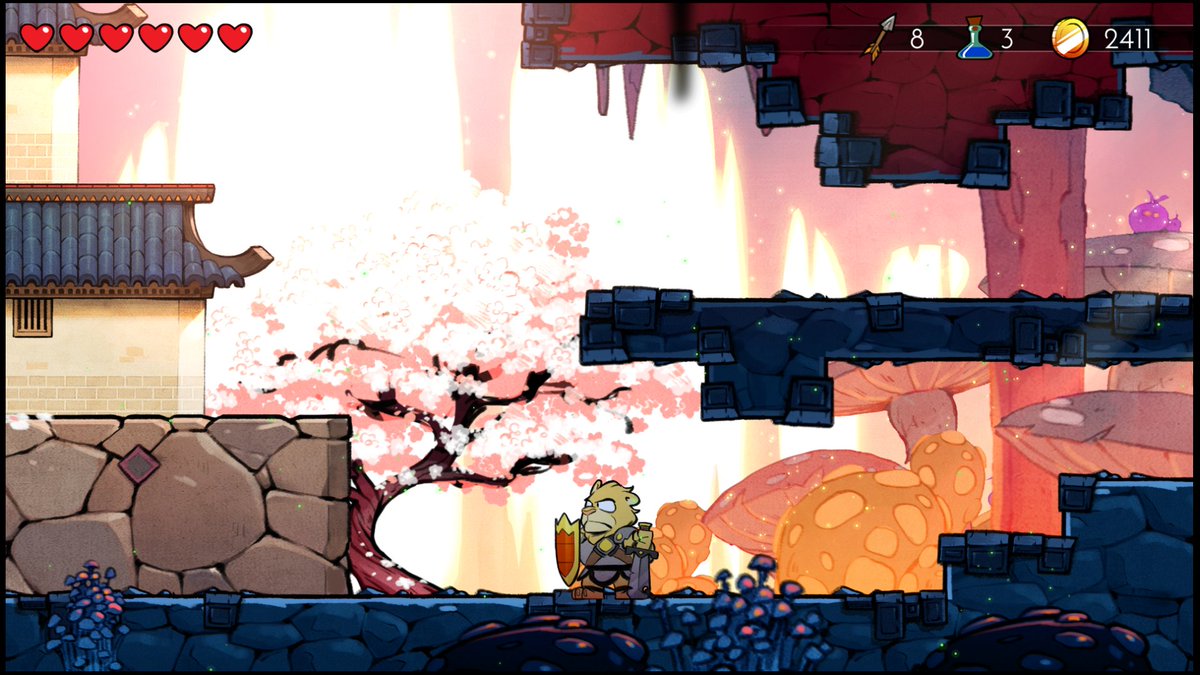 See my collector's edition unboxing!
Ah! The nostalgia was so strong with this title and I really anticipated it! The Dragon's Trap was one of my favourite games on the Master System and there was no way that I wasn't going to get the collector's edition from Limited Run. I'm so glad that I did receive it. It was perfect. As for the game? Absolutely stunning. Lizardcube did such a great job updating the graphics and OST and the option to switch between the retro and new at will was a nice touch. As was the ability to play as a girl instead of a boy. That's always a welcome experience. It was great to experience areas and battles that I hadn't experienced since I was a little girl and this is the game that I bought the most in 2018 – both for myself and for others.
The Men of Yoshiwara: Kikuya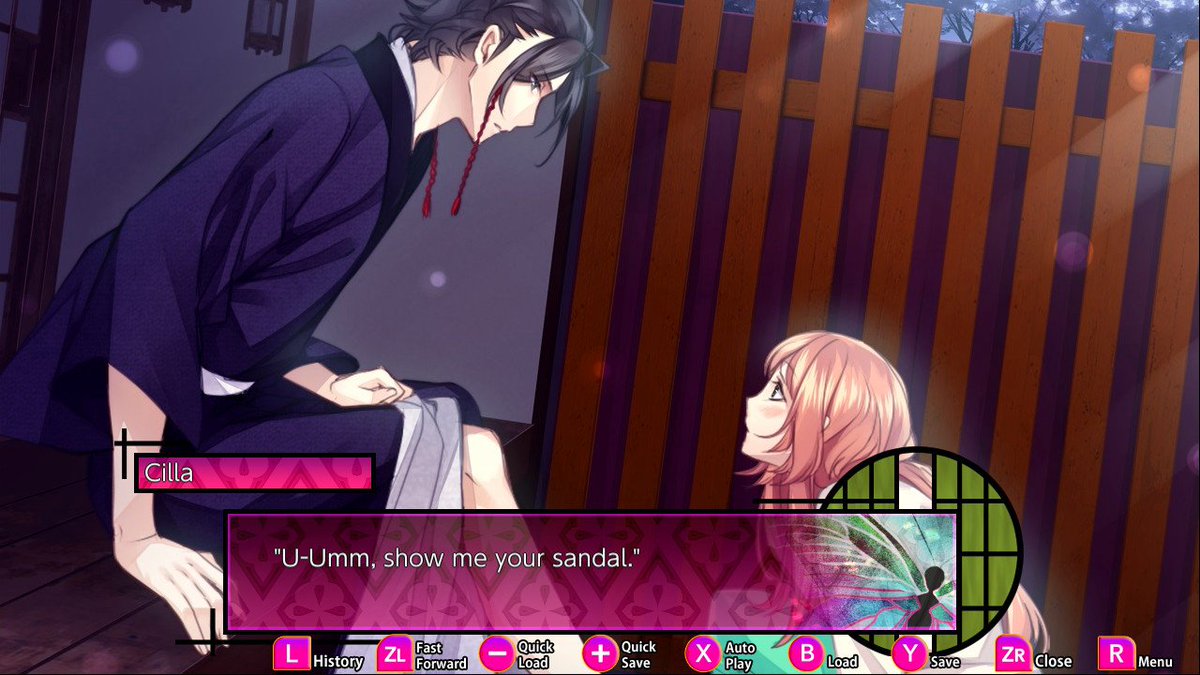 Ah! Sometimes you just have to play a sexually charged game full of attractive men, right? The Men of Yoshiwara: Kikuya is amazing. The story is absolutely wonderful and it was fantastic to learn more about each of the men. Although it was a little sad knowing that some of the men had no choice but to work there. Yikes! Still definitely a game that I would recommend to otome fans.
Rad Rodgers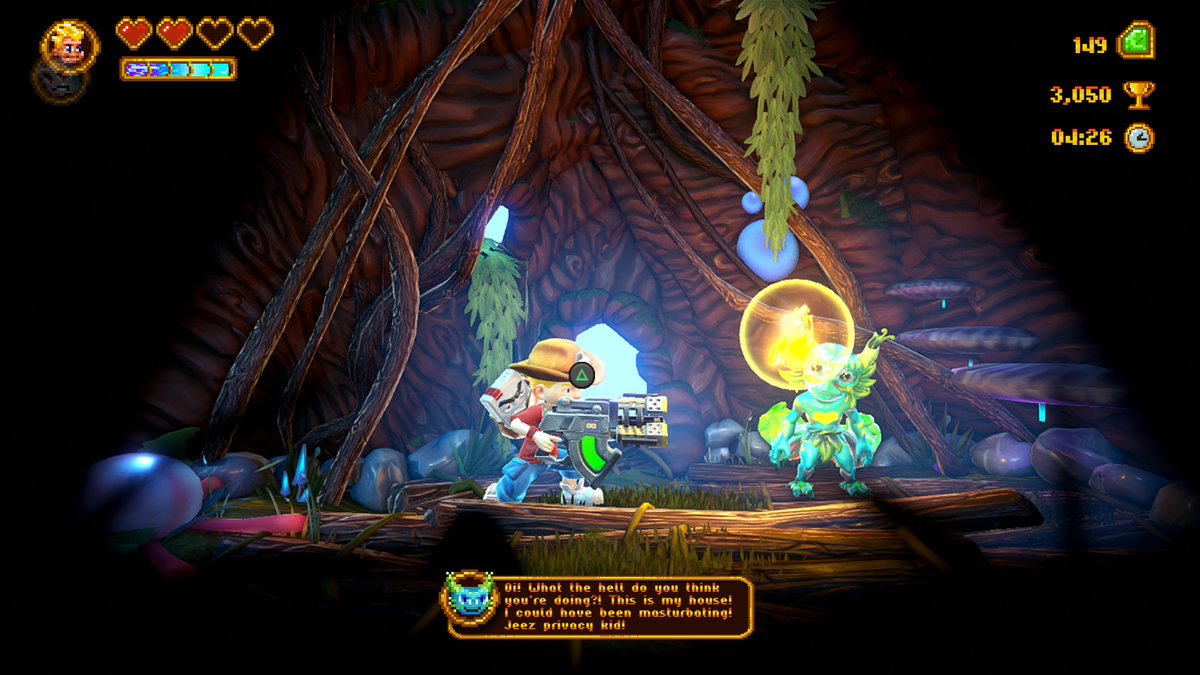 Read my review!
Another review code! I was excited to be able to continue reviewing games. Rad Rodgers wasn't a bad game. In fact, it was actually pretty fun. I liked many aspects of it. The gameplay and the difficulty options as they included a kid friendly game and an 18+ version. However as you can see above the adult version is just toilet humour which doesn't interest me at all. So that was a bit of a downer on a fun game. I don't think a game has ever made me roll my eyes as much as this one!
The Adventure Pals

Read my review!
Another fun platformer that I reviewed this year! What more could you want in a game that includes a flying giraffe? The game was really enjoyable and the story while very silly held up well enough.
The Legend of Zelda: Breath of the Wild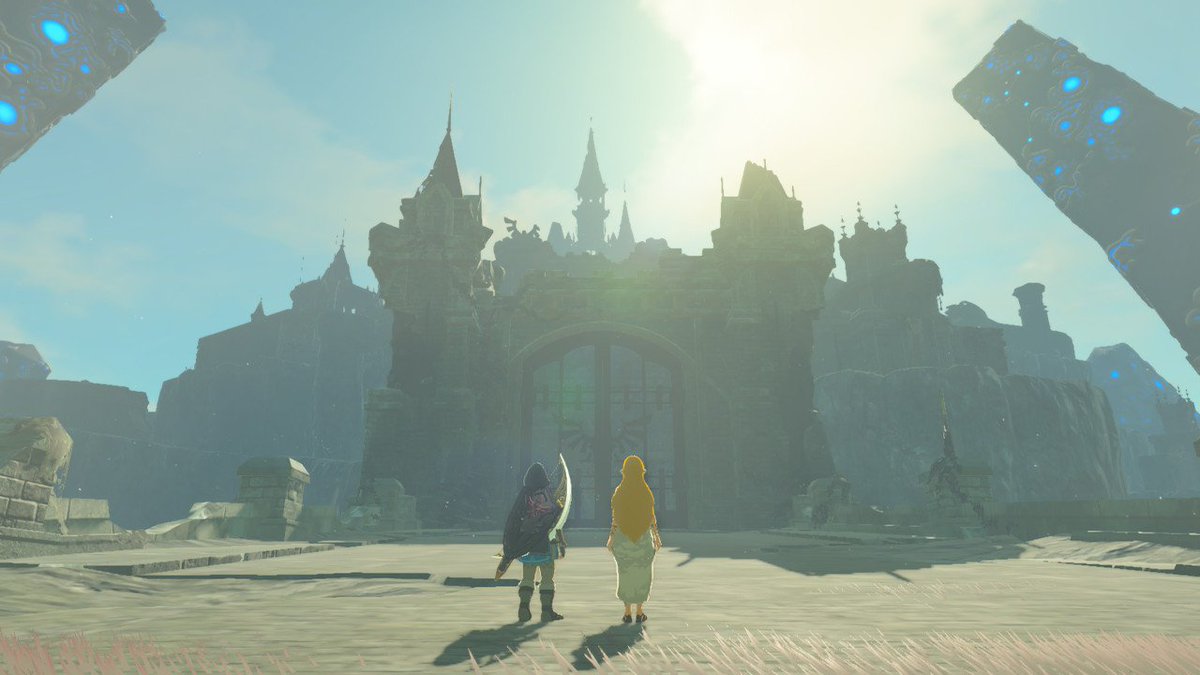 This was an important one for me. Not only was it the biggest game that I had beaten so far in the year as I had played a lot of indies previously. It was not only Breath of the Wild but the first Zelda game that I have ever beaten. Which some people thought was insane but hey, not a bad one to start with! I loved so many things about the game and if my Switch hadn't bricked itself and I lost all of my saves days before signing up to Nintendo Online I would probably still be sporadically booting it up.
Sushi Striker: The Way of Sushido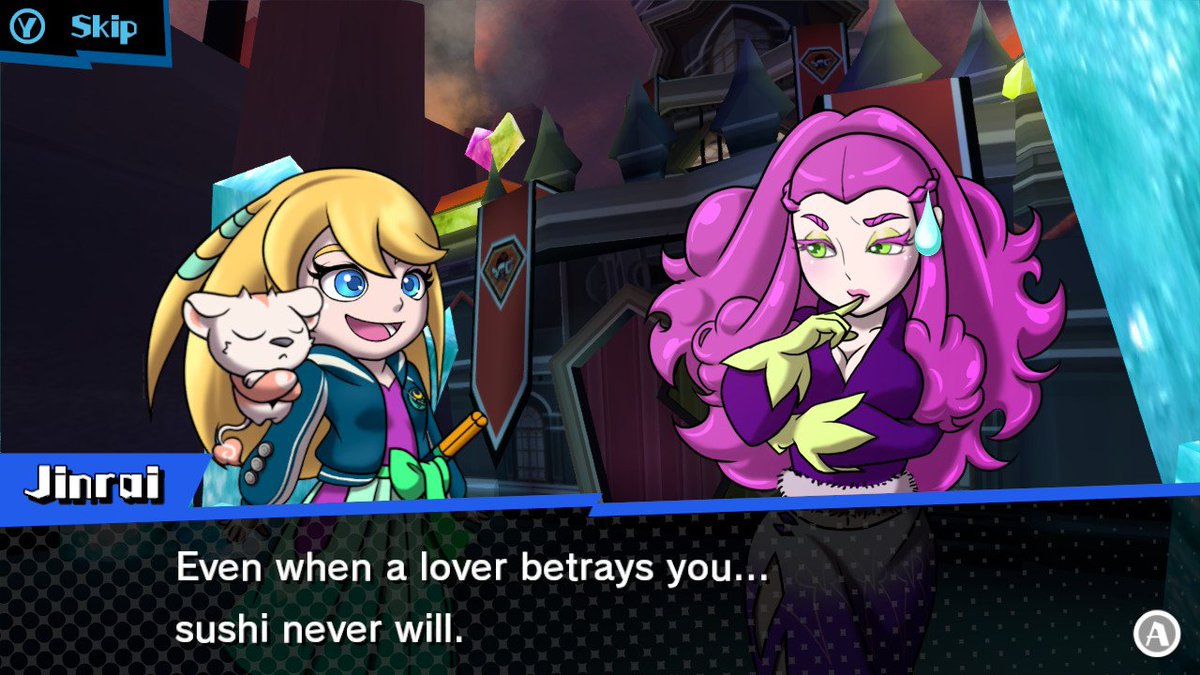 This was one of the games that I was really anticipating. I loved what I saw in the Nintendo Direct and it only got better from that. A puzzle game about sushi that took itself incredibly serious in its storytelling? Plus it had a really cool Pokemon-like collecting spirit mechanic which I am always a sucker for. If you haven't played this game yet. You are really doing yourself a disservice. Play it!
Donkey Kong Adventure
Read my review!
Ah! The Donkey Kong Mario Rabbids DLC. I LOVED Mario Rabbids. It really broke my heart when I saw the hate that the developers were seeing not only after the initial leak but the on stage announcement. Turns out it was all for nothing as the game is amazing. Gameplay is fun, challenging and rewarding. The Rabbid humour really works. Especially mixed with the Donkey Kong characters in the DLC. The music is wonderful which comes as no surprise. The base game (and this DLC) are both worthy of any Switch owners time.
Sonic Forces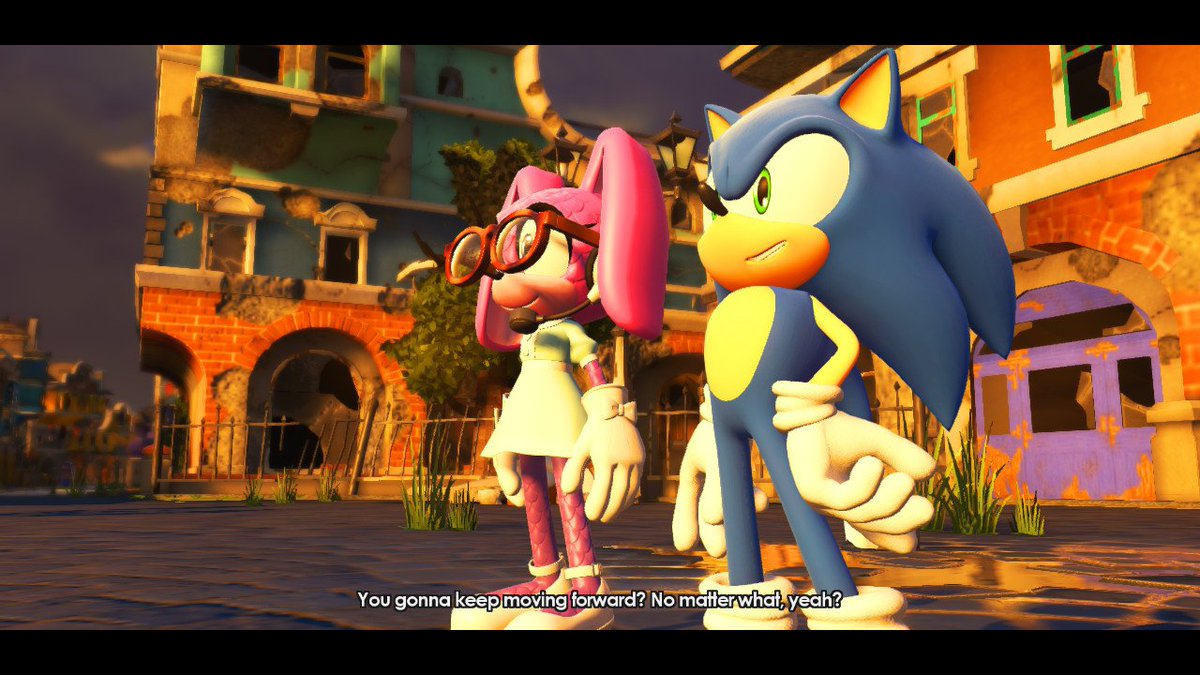 Not much to say about this one. It was one of the games that I purchased with the $1000 gift card I won for Mother's Day. Even getting it for free the worker asked me if I was sure that I really wanted this game. I knew it wouldn't be absolutely amazing but my partner is a big Sonic fan and sometimes it's just nice to play the same games so we can discuss them together. So here is my discussion on Sonic Forces. Short, overly edgy, doesn't compare to Sonic Mania, not memorable.
Pokémon Quest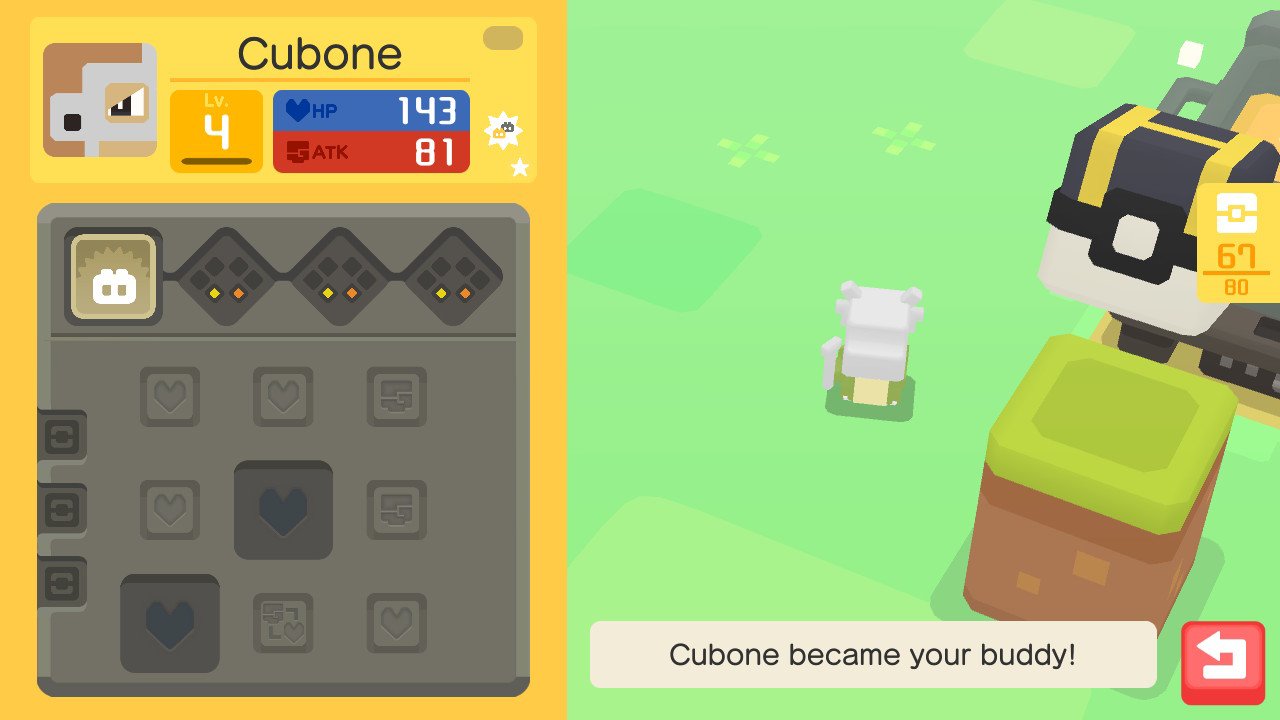 I really liked Pokemon Quest! It was a fun little game that worked to pass the time or something that you could play whilst doing other things due to the fact that you could set the Pokemon to explore the dungeons themselves. I enjoyed collecting shiny Pokemon and I was working on the legendaries. However this save also was lost when my Switch bricked itself so I never quite finished the PokeDex and I have no desire to start again now as I have other games that I want to play. Which is a shame but that's life I suppose!
The Lion's Song
Read my review!
One of my review games this year that I really liked. Every character in The Lion's Song had such a good story and I really felt for all of them. I don't want to spoil how it ends but it's definitely worth playing. I'm sure it's not TOO expensive and it might even be on sale on the eShop. Plus it's awesome to see a strong willed woman overcoming societal obstacles.
Kirby Star Allies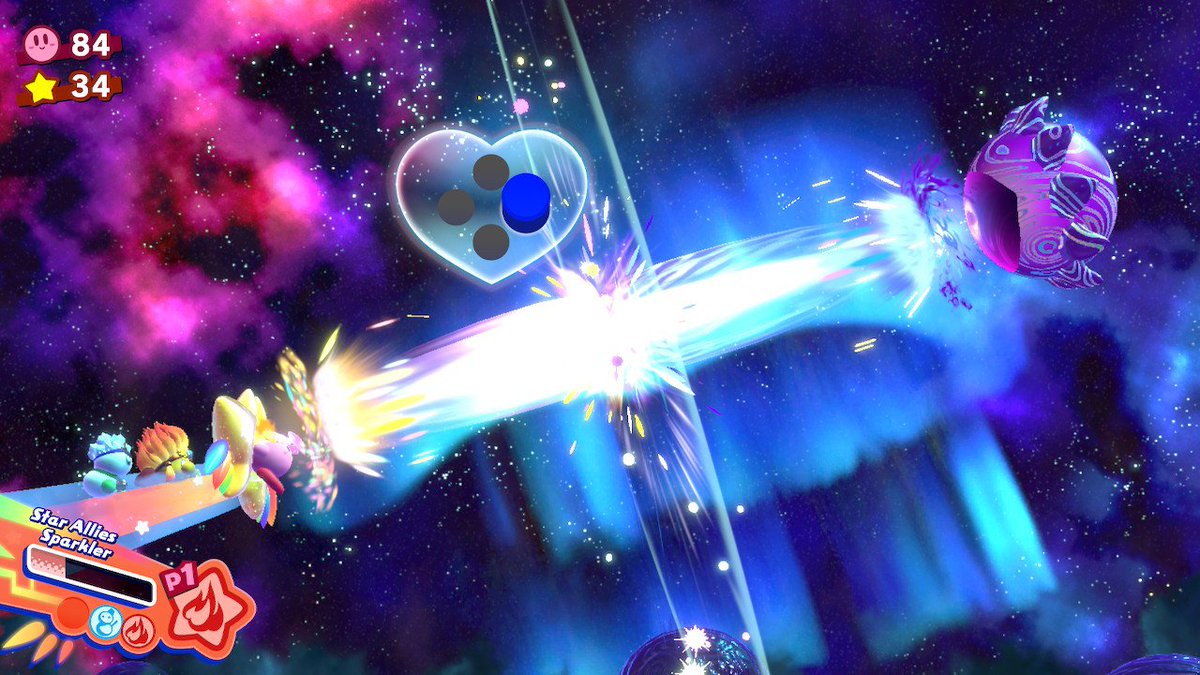 Colourful, cute, ball of pink. Basically how I can describe this game. It's a Kirby game through and through and it plays exactly like one. It's great but I don't think it really brought anything new to the series. That's not to say it was disappointing as it wasn't. Just if you have played a previous Kirby game you will know exactly what to expect with this one!
Cosmic Star Heroine
Read my review!
This was an exciting review as it was the first time my review was first on Metacritic! Plus the developers posted about my review too. I was really excited! This game was great though! I enjoyed the story and the characters. It was great to have such a strong female lead.
The Awesome Adventures of Captain Spirit
Honestly picked this up because it was free and the trailer looked decent enough. I didn't expect such a short game to emotionally impact me as much as it did. I really felt sorry for this kid with his shitty alcoholic dad. Ah, I guess another reason to play Life is Strange 2 is to see what happens to him.
Detective Pikachu
So who expected a cute kids game about a talking Pikachu detective to go so dark? The story ended up way more extreme than I expected and I loved every minute of it. The mix of Pokemon from multiple generations was great and what made it even better was seeing their personalities beyond just beating them half to death and catching them in the main games. I can not wait to watch the movie when I'm in the US this year.
Detroit: Become Human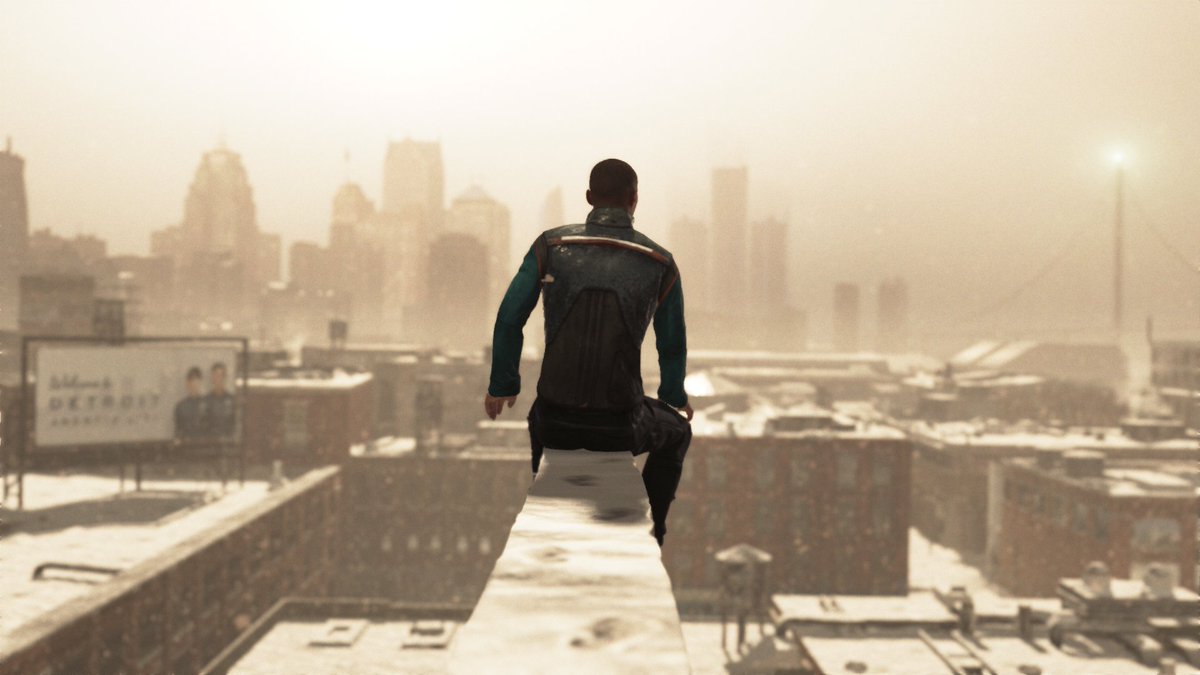 What a wonderful, wonderful game! The story was absolutely amazing and I was so dedicated to seeing all three of the androids live until the end. I ended up getting the platinum so I saw all of the different situations and scenarios. If you liked Heavy Rain and/or Beyond Two Souls you will like this as I think it is even better than those.
Gal Metal
Read my review!
I loved Gal Metal! It was such a fun rhythm game although it taught me to never attempt to become a drummer. I am so incredibly uncoordinated. I did get a lot better as time went on which was great as I was reviewing it! The story was absolutely insane with a bit of Your Name style body swaps mixed with an alien invasion and slice of life anime but it somehow just works!
God of War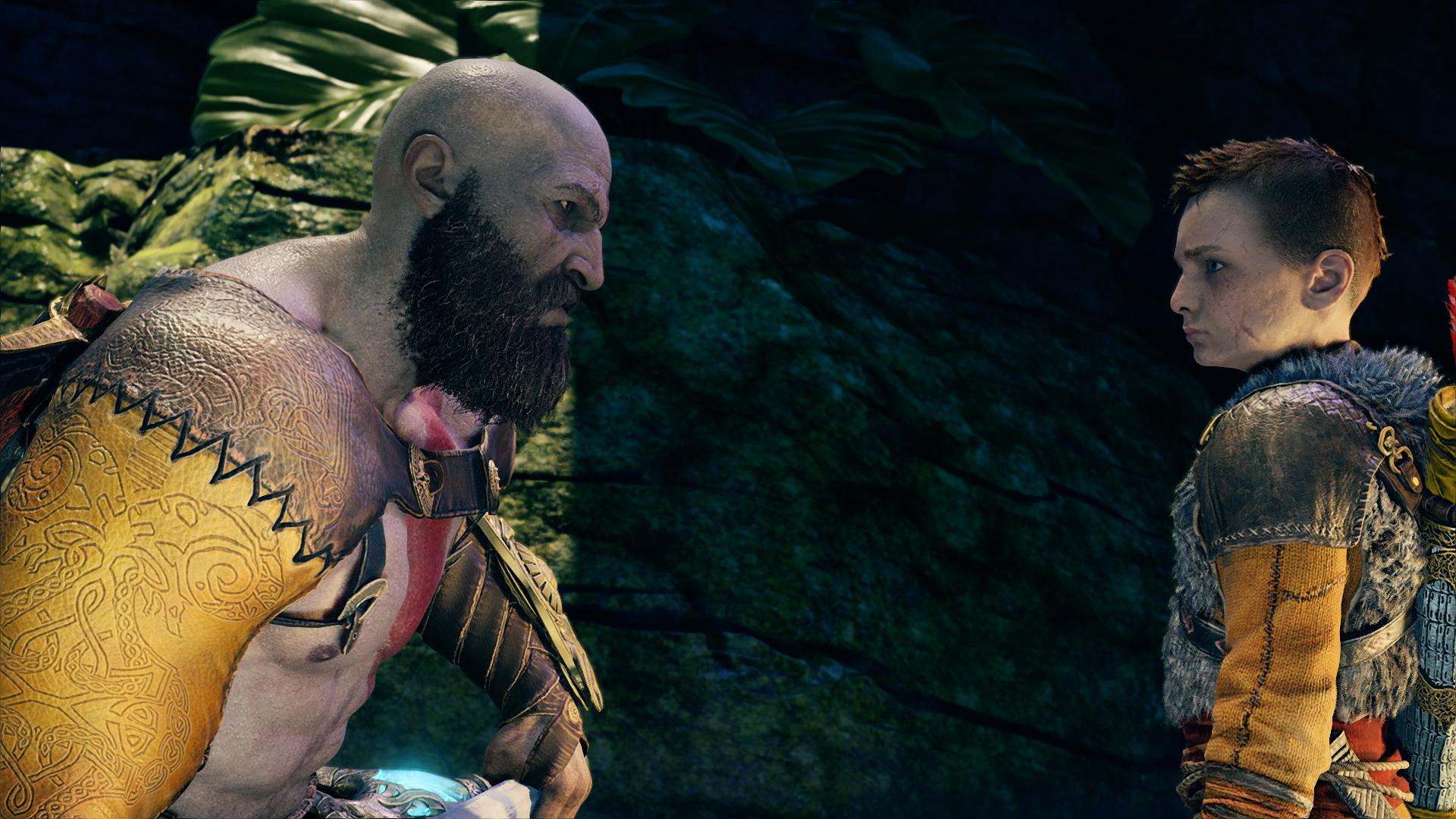 My game of the year. I absolutely loved it. I knew I would from the trailer. Daddy Kratos is to die for and the whole story is just absolutely wonderful. I have tried previous God of War games but they never captivated me the way that this one did. I think it was the father son dynamic that did it. Plus it's graphically beautiful and has a killer OST to boot. PLAY THIS GAME.
Captain Toad: Treasure Tracker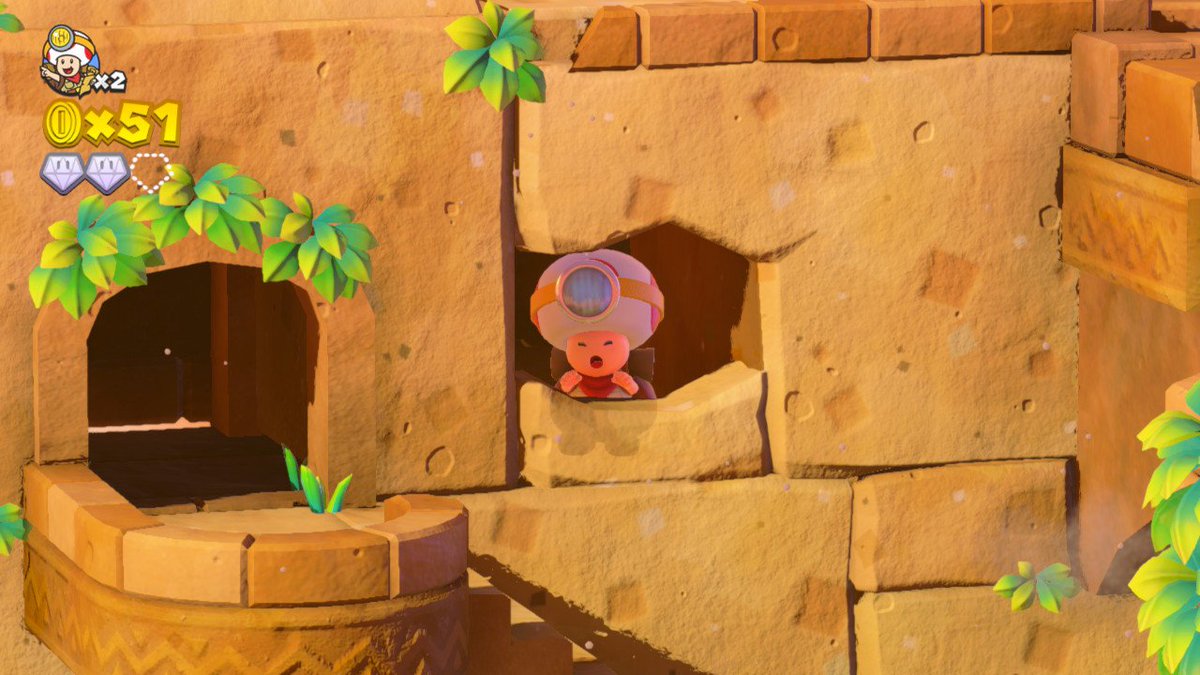 Another game that I played alongside my partner which definitely added to the experience. It was so much fun and I actually took the time to do all of the bonus challenges and find the pixel toad is every single level. There was one level that I fell short on and that was Mummy Me Forever. That was a tough bonus level. I never picked this up on WiiU so it was definitely worth the purchase on Switch. It was one of the games that got me out of my slump post losing all of my Switch games. So I am grateful for that!
Pokémon: Let's Go, Eevee!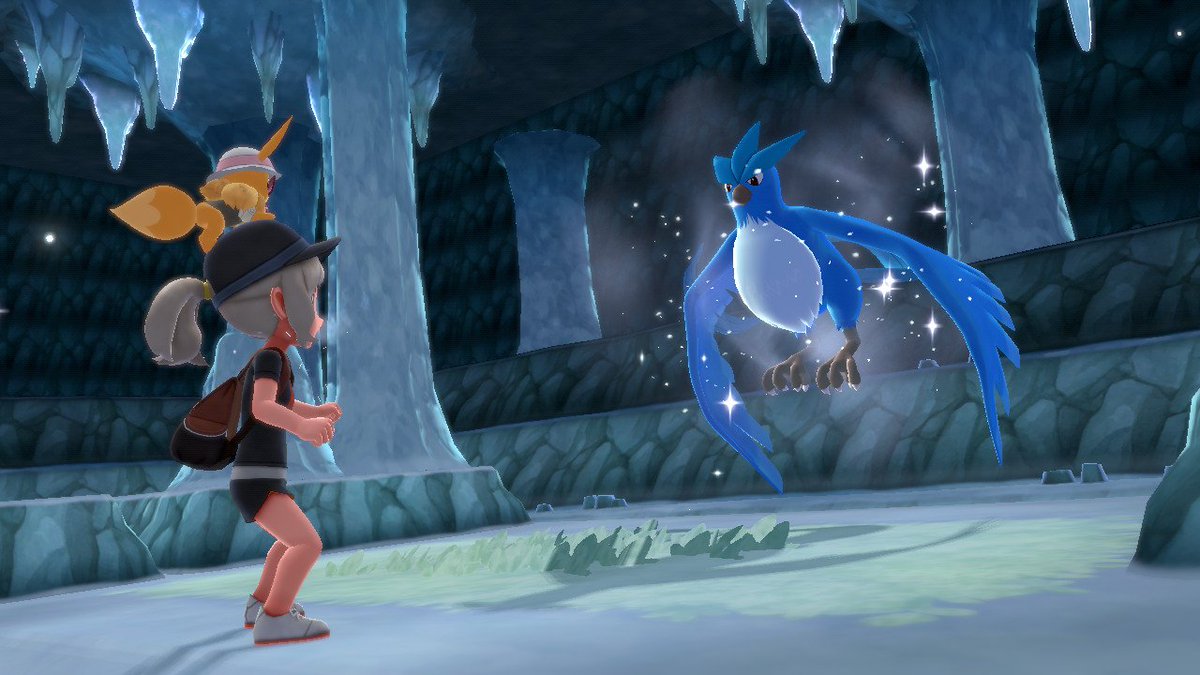 I absolutely loved this game and I am glad that I got Eevee version as Eevee has so many cool moves (Baddy Bad anyone?) I really hope that they keep the Pokemon spawns on the map for future games as it was so awesome to see them run around and it made shiny hunting more exciting for me personally too! I ended up beating the game, getting the shiny charm and I chained nine or ten different shiny Pokemon whilst I was playing. The only way that they could make the game better is back to Pokemon battles and normal catch mechanics with the over world Pokemon remaining.. But we will see. Some people were very loud in their dislike for this so hopefully it doesn't mean they revert back to random encounters!
Shadow of the Colossus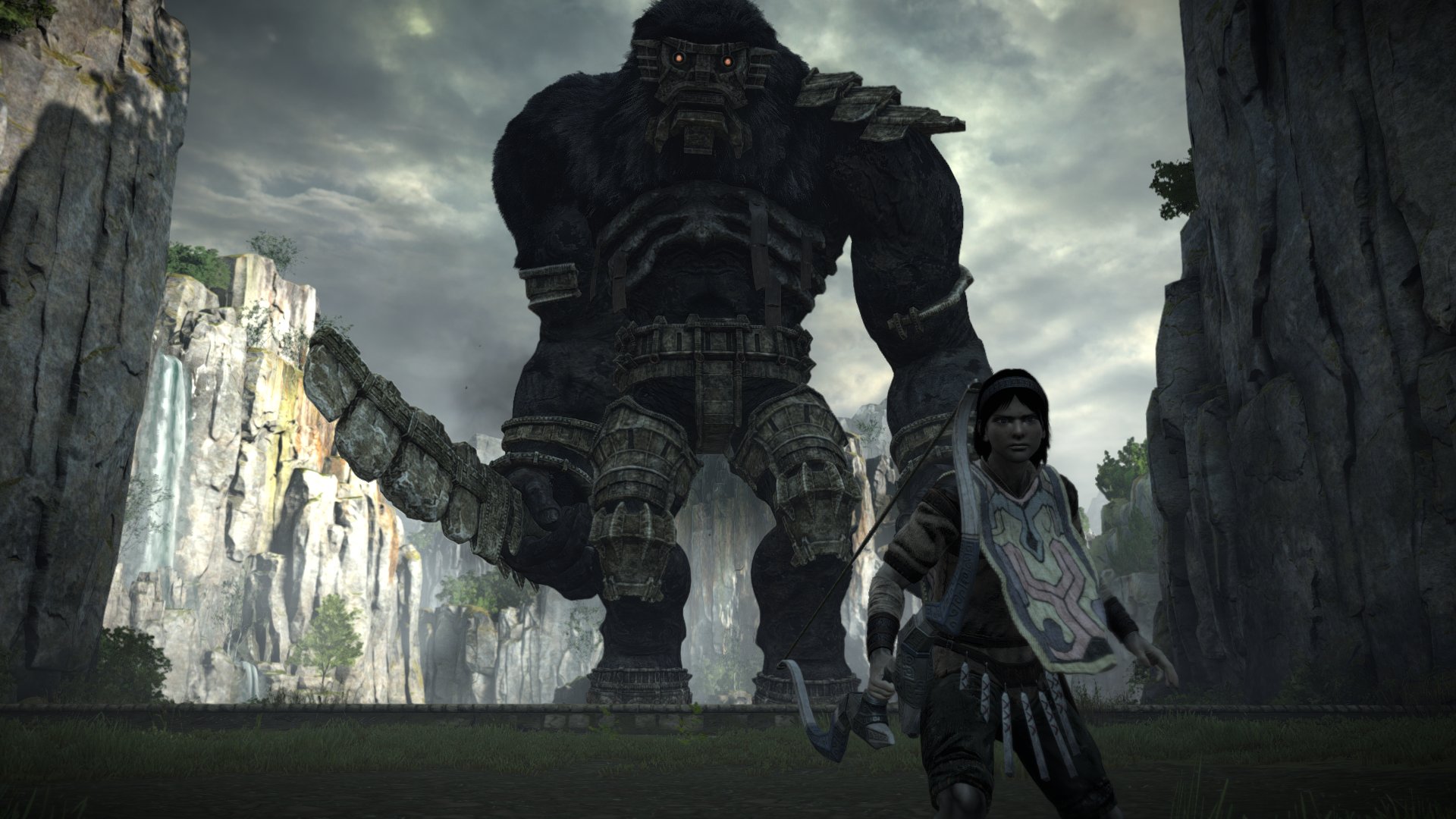 One of my favourite games of all time. I beat it on PS2, PS3 and now PS4. My partner bought it for me last Christmas and I figured I should actually play one of the games he purchased me before Christmas comes around again. So I chose one of my favourites. There's just something breathtaking about the world and I still love scaling each colossi even though I know them like the back of my hand. My absolute favourite thing to do though is discuss the lore behind and links between ICO and Shadow of the Colossus. It's always fun to see what newcomers to the series' think!
Super Smash Bros. Ultimate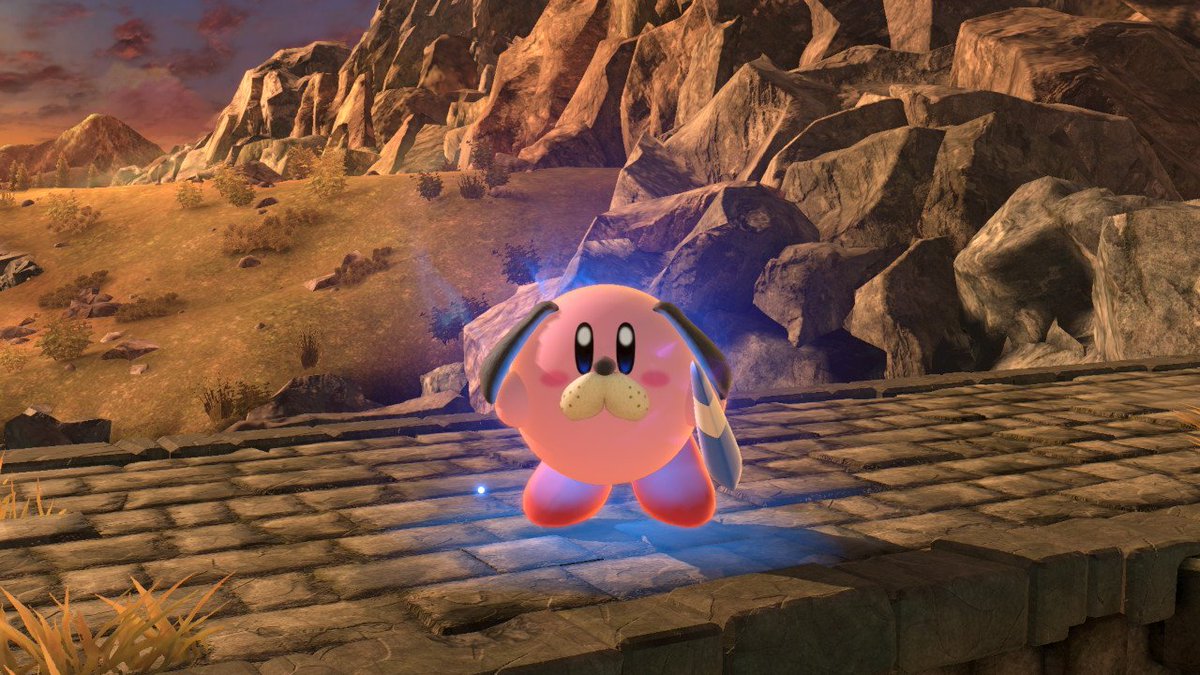 I bought Smash not really caring about it. Alright, honesty for a moment. I bought Smash but then I won a digital copy + fighters pass online so I returned my game essentially meaning I got it for free. I really just purchased it as it is one of my partners favourite games and because of the distance it's nice to have something to bond over and play together. So far I have managed to 100% World of Light which is something that I didn't think that I would do and now I am collecting all of the spirits. I don't exactly love it but it's something to do to pass the time and I am a sucker for collecting anything similar to Pokemon. Except there's way more spirits than Pokemon in even the latest generations. I do hope to improve so that I can verse other people online but I do still heavily rely on Kirby and his ability to jump a trillion times. Or five.. But sometimes it does feel like a trillion.
Celeste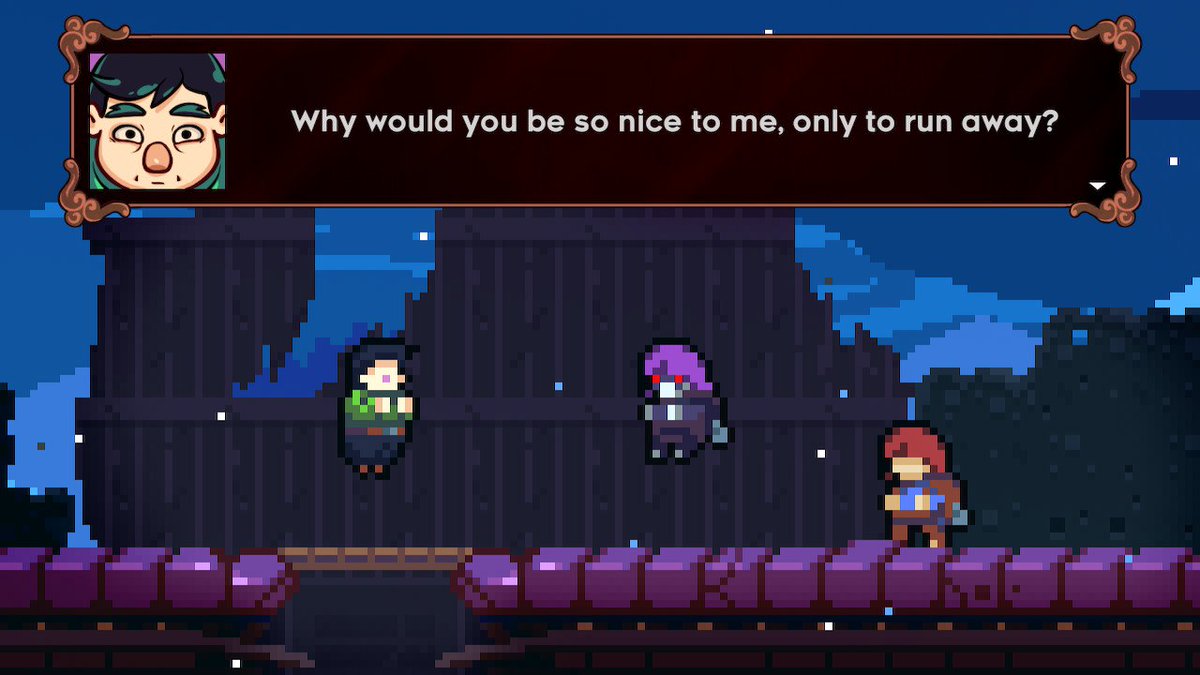 I was determined to make time to finish Celeste before the end of the year. It was a game that had always been on my radar and I knew it was short. It had such high praise but the difficulty was one of the things that put me off. I play games to enjoy them as opposed to being frustrated for hours on end. Despite that I gave it a go and I was rewarded with an amazing experience, interesting characters and a thoughtful story. Oh and did I mention that the OST is fantastic? No one should be put off by the difficulty as the developers implemented an assist mode so that players of every skill level can beat the game. So knowing that you should play it if you've been putting it off!
So that's my list! All of the games that I have beaten in 2018. I didn't realise I had beaten so many. There's a few big titles in there mixed with a whole lot of indie. 2019 is going to be a lot quieter for me in terms of purchasing games as I am saving up for a house deposit this year. This also means that I have time to tackle my backlog and get some of the big titles that I have been wanting to play cleared off of it. I'll never beat them all but there's the backlog and then there's THE BACKLOG am I right?
I'm so thankful for the review experiences that I had this year and I hope I can continue to develop my review skills and gaming ability in 2019 and that I have to fortune to review even more titles. My goal is to review a AAA game in 2019. Hopefully I can achieve it.
Happy New Year to you all.